Roxtec entry seals are safety products that are prefect for cables, pipes and conduits entering walls, floors, roof, decks, bulkheads or electrical cabinets, electrical enclosures, or equipment.
The cable entry seals include sealing modules in the form of rubber blocks with Multidiameter™, our innovation for easy adaption which makes design and installation of seals for cable entries much easier. The modules in the entry seals are equipped with removable layers to enable a perfect fit to cables, pipes and conduits of many sizes. You simply peel off layers until the module fits the cable or pipe.
More space efficient than any cable entry gland
Are you trying to figure out how to seal cable entries in a more area efficient way than with cable entry glands? With just one Roxtec entry seal for high cable density applications, you can replace more than 30 conventional cable glands and be sure to have a sealed cable entry. You can even install the cable entry seal now and be sure to have spare capacity for future needs. The spare capacity option allows you to open the entry seal and upgrade with additional cables without making new openings or using more sealing materials. Use Roxtec entry seals to plan for expansion, save engineering hours and save time on installation work as well as to handle unpredictable variations onsite with regards to the number or size of cables. The cable entry solutions are already prepared for your next step forward.
A superior alternative to any cable entry plate
Using Roxtec cable and pipe entries with sealing blocks or sealing plugs – or sealing modules as we and most users call them – instead of cable entry plates is a good idea when working with anything from telecommunication cable entry sealing to sealing of service entrance cables bringing power to buildings and homes. One reason is the robustness of Roxtec seals, another is the flexibility for different needs and applications, and a third is the possibility to ensure safety, efficiency, and operational reliability.
More flexible than any cable entry compound
Multidiameter™, the Roxtec solution for adaptability to cables and pipes of different sizes, is a concept that has revolutionized the process of cable routing and pipe installation. It simplifies design, speeds up installation work and reduces the need for materials. It is the answer to your questions on how to seal a cable entry hole or how to seal a pipe entry hole and still be able to open them up do make changes or add cables or pipes. This would not be possible if you were to use cable entry sealing compounds and would mean a need for making new holes. The flexibility of Roxtec entry seals makes it easy to seal multiple cables and pipes in few openings. The entry seals allow the routing of pre-terminated cables and provide built-in spare capacity. You stay competitive and can deal with new needs and regulations, as you can add cables and pipes and extend the service life of projects – without adding material costs.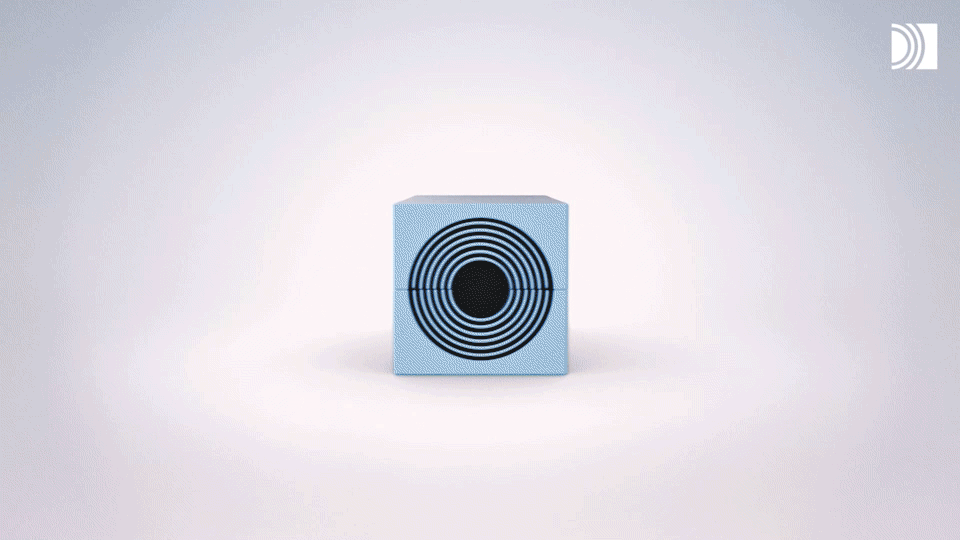 Tested and certified for sealing cable and pipe entry points
Roxtec cable entry seals and pipe entry seals provide protection against a wide range of hazards. Typical examples, besides water, are fire, gas, smoke, dust, blast, vibration, and electromagnetic interference. They are also the perfect answer to any questions on how to seal a rodent entry. Roxtec offers entry seals that are certified by recognized authorities and that have been tested and found compliant by recognized test labs around the world. Roxtec cable entry and pipe entry sealing solutions count more than 250 certificates, including IECEx/ATEX and MED, and more than 500 registered tests and approvals.
Roxtec cable entry seals and pipe entry seals for every industry
Are you looking for an efficient cable or pipe entry seal for a wall, floor, roof, enclosure or equipment? Do you need a waterproof cable entry? Our durable and adaptable sealing solutions for cable entry points and pipe entry points represent performance excellence in a variety of sectors and applications. You find Roxtec entry seals in challenging harsh environments onshore and offshore around the globe.
Application areas for Roxtec entry seals for cables, pipes and conduits
Choose your sector to see typical applications where Roxtec cable entry seals and pipe entry seals are used to protect life and assets.
Infrastructure
Ports │ Road tunnels and bridges │ Advanced facilities │ Airports │ Buildings │ Civil construction │Data centers │Life sciences │ Telecom fixed line │ Telecom wireless outdoor │ Telecom wireless │ Water management
Manufacturing industry
Food & beverage │ Machinery │Heavy vehicles │ Robotics │Rolling stock │ Turbines & generators │ Defence vehicles
Marine
Carriers & cargo ships │ Cruise liners & ferries │ Naval vessels │ Offshore support vessels │Yachts
Offshore oil & gas
Drill ships │ FPSOs │ Jack-up rigs │ Semi-submersible rigs and platforms
Power
Gas turbine power plants │ Nuclear │ Solar │ Transmission HVDC │ Transmission AC │ Distribution │ Energy storage │ Offshore wind power │ Wind turbines │ Onshore wind power │ Green hydrogen
Process industries
Mining & metals │ Onshore oil & gas & petrochem │ Pulp & paper
Roxtec BG™ B entry seals for sealing, bonding and grounding of cables
The Roxtec BG™ B and BG™ (bonding and grounding) cable entry system is our solution for sealing dozens of metal clad or armored cables in the least amount of space. You can use it to save engineering hours and installation time – and to minimize weight and costs. Roxtec BG™ B and BG™ entry seals can be up to 70 percent more space efficient than cable entry glands and are a direct replacement to cable entry glands for terminating metal clad and armored cables. With one Roxtec cable entry, you can seal outside diameters of several different cables and secure a certified bonding or grounding termination.
Entry seal for bonding and grounding of metal clad and armored cables
Cable entry solution requiring 70% less space than cable entry glands
Fire rated and hazardous locations (Ex) approved cable and pipe entry seal
Roxtec EMC entry seals
To achieve EMC, electromagnetic compatibility, you need to minimize the effects of EMI, electromagnetic interference, and reduce the risk of internally generated EMI causing interference with electronic equipment nearby. Roxtec EMC entry seals are a good choice as they can prevent multiple risks simultaneously. The entry seals can help secure protection against disturbances from technical systems as well as protection from hazards such as fire, smoke, water, gas, vibration, and the risk of explosion. Design engineers must consider the risk of EMI exposure and include EMC into the electrical design for cabinets and equipment. Roxtec entry seals support best practice EMI protection principles.
Entry seals providing electromagnetic shielding
Roxtec has also developed entry solutions for cables entering or exiting electromagnetically sealed electrical enclosures. The entry seals are tested to a minimum of 18GHz to prove the shielding effectiveness. Transfer impedance from cable shield to frame is also measured up to 30MHz.
Contact us
Fill out your information and we will contact you shortly.
Thank you for contacting us!
We will get back to you shortly.
Best regards,
Roxtec