Use the print button on the page for an optimized print layout.
Multi-cable transit with adaption sleeve for attachment in drilled holes.
The Roxtec R with SLA is a multi-cable transit with sleeve for round holes. The compression is integrated in the transit frame so it seals by expansion. The standard sealing modules are adaptable to cables of different sizes, and can be used to build in spare capacity in the transit. The sleeve is threaded and is attached to the structure with a counter nut.
Fire rated
Watertight
Area efficient
Perfect for retrofit
Quick and easy to install
Ratings & certificates
Certificates are continuously added, renewed and replaced, please visit regularly to ensure compliance.
Installation
Structure of installation
Sealing component data
Here you find technical information about each specific part of our system.
Round frames/seals
Sealing components
Pre-configured transit kits
Galvanized mild steel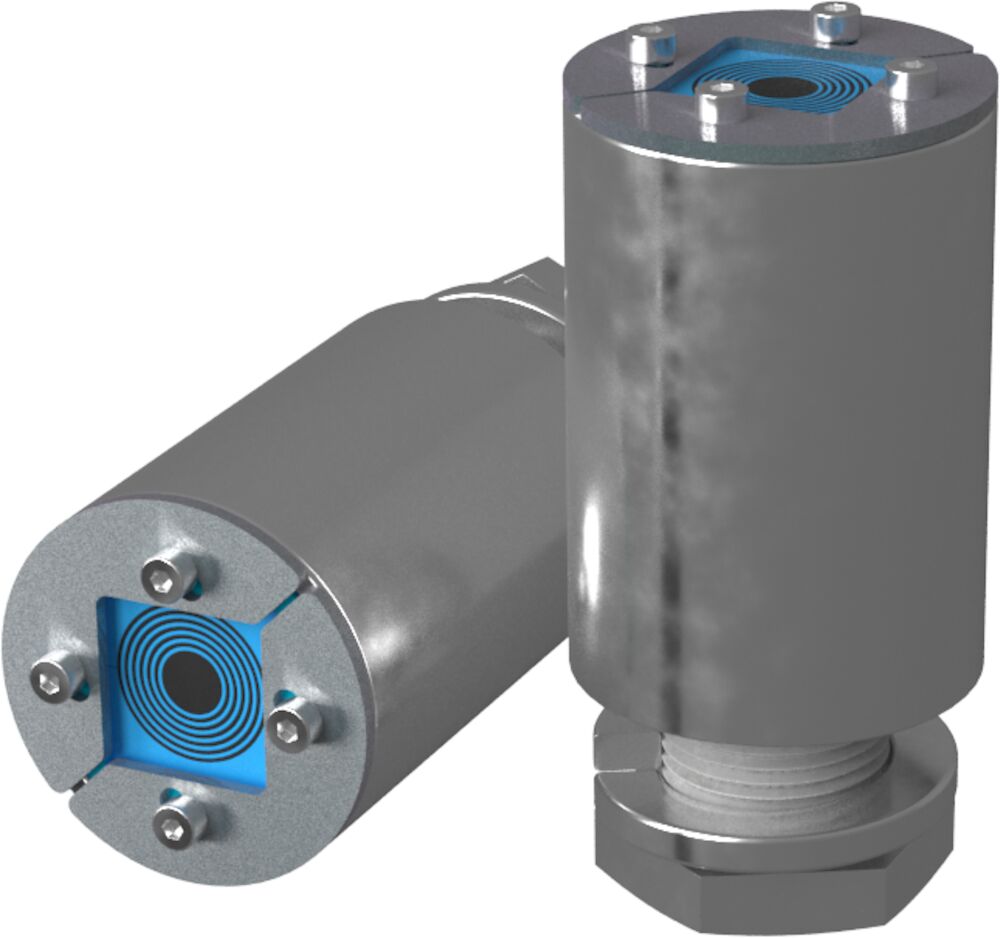 SLA R 50/1 GALV
Configuration

1x (10.0-25.0)

External dimension Ø (mm)

Aperture dimension Ø (mm)

34 - 40

Weight (kg)

1

Art. No

164393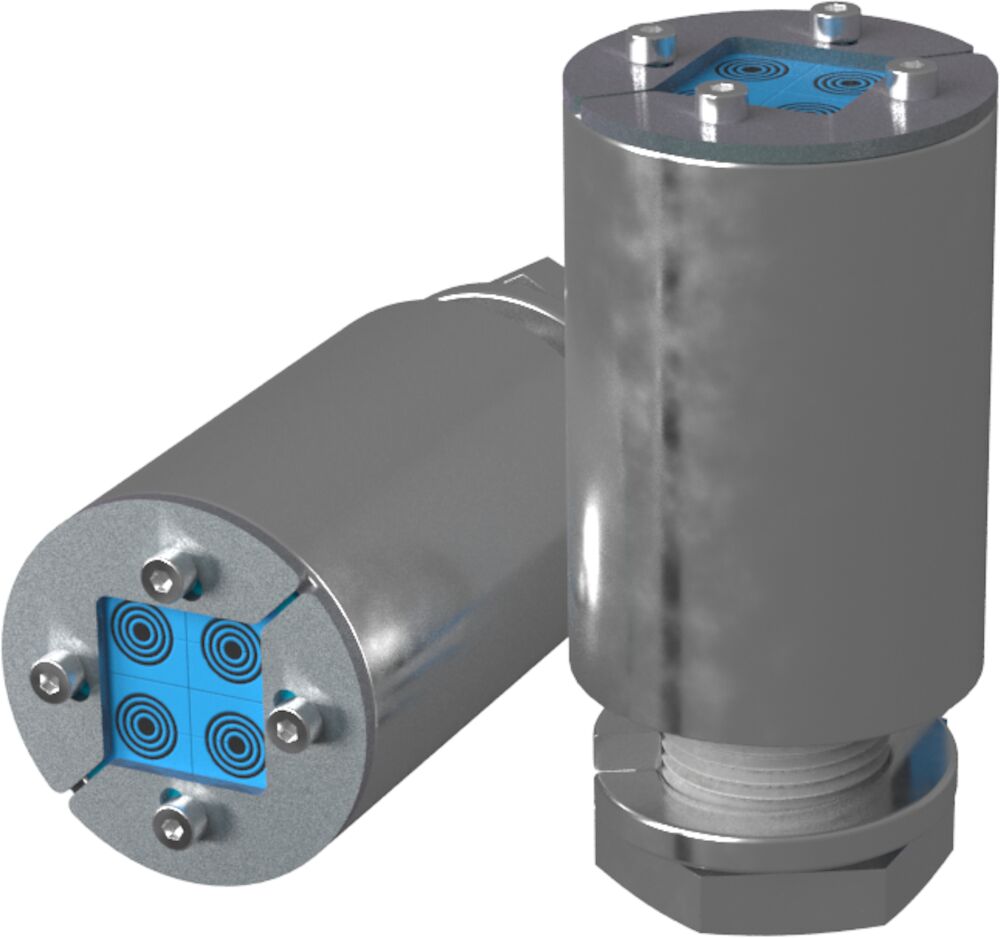 SLA R 50/4 GALV
Configuration

4x (3.0-11.0)

External dimension Ø (mm)

Aperture dimension Ø (mm)

34 - 40

Weight (kg)

1.1

Art. No

164395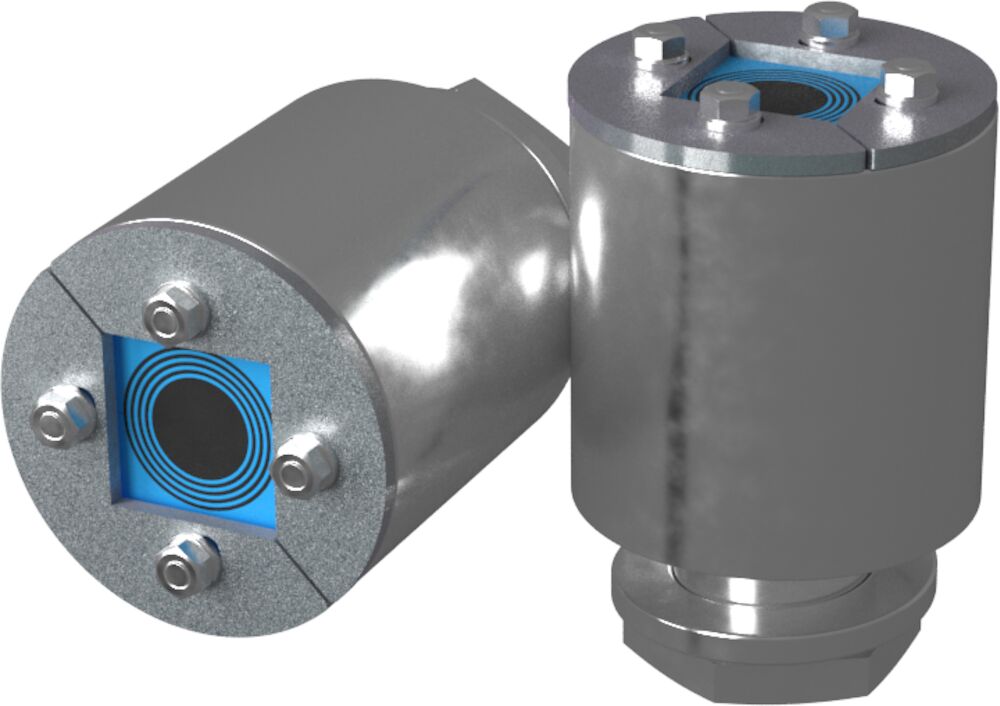 SLA R 75/1 GALV
Configuration

1x (9.5-32.5)

External dimension Ø (mm)

Aperture dimension Ø (mm)

42 - 49

Weight (kg)

1.8

Art. No

164401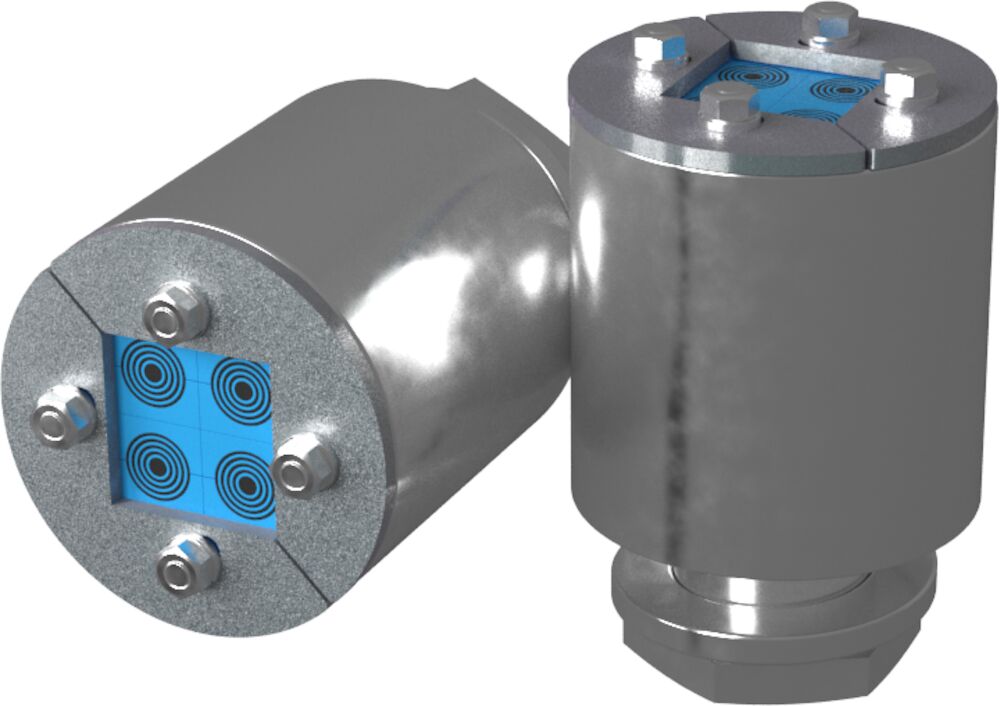 SLA R 75/4 GALV
Configuration

4x (3.5-16.5)

External dimension Ø (mm)

Aperture dimension Ø (mm)

42 - 49

Weight (kg)

1.8

Art. No

164403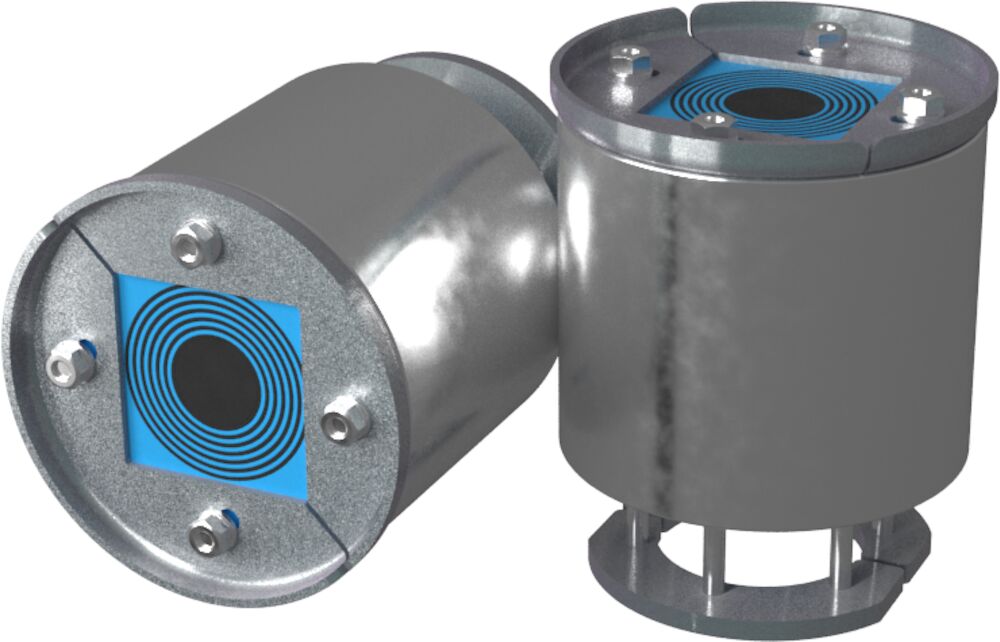 SLA R 100/1 GALV
Configuration

1x (28.0-54.0)

External dimension Ø (mm)

Aperture dimension Ø (mm)

80 - 85

Weight (kg)

2.9

Art. No

164409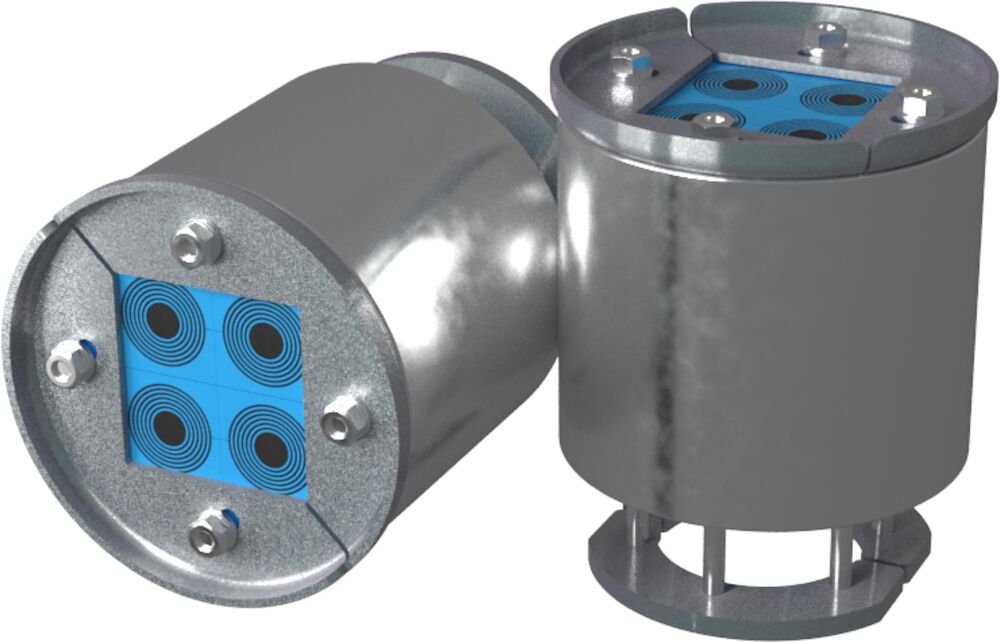 SLA R 100/4 GALV
Configuration

4x (10.0-25.0)

External dimension Ø (mm)

Aperture dimension Ø (mm)

80 - 85

Weight (kg)

2.9

Art. No

164411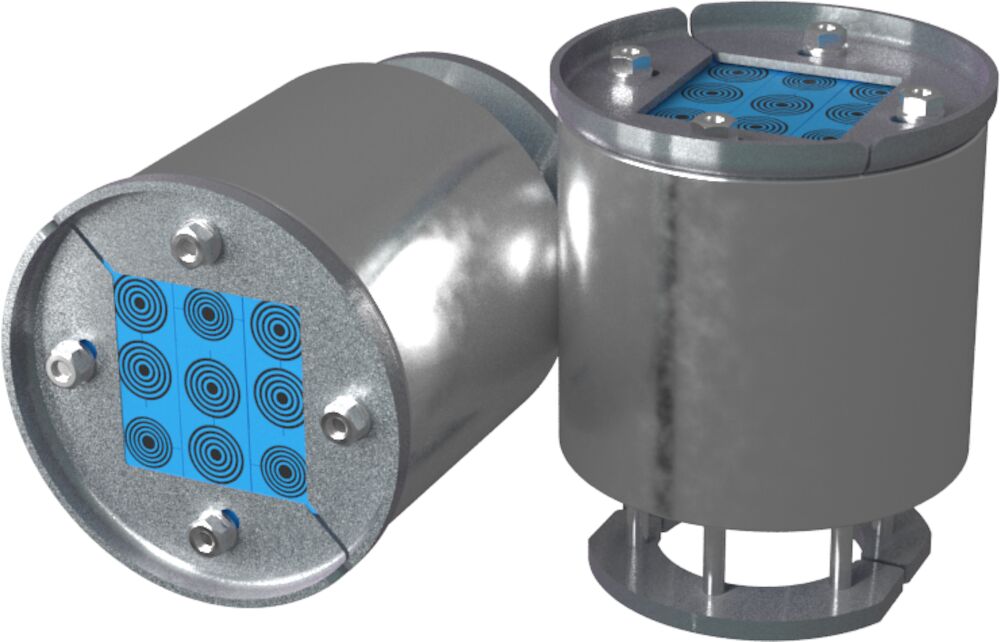 SLA R 100/9 GALV
Configuration

3x (4.0-14.5), 6x (3.5-16.5)

External dimension Ø (mm)

Aperture dimension Ø (mm)

80 - 85

Weight (kg)

2.9

Art. No

164413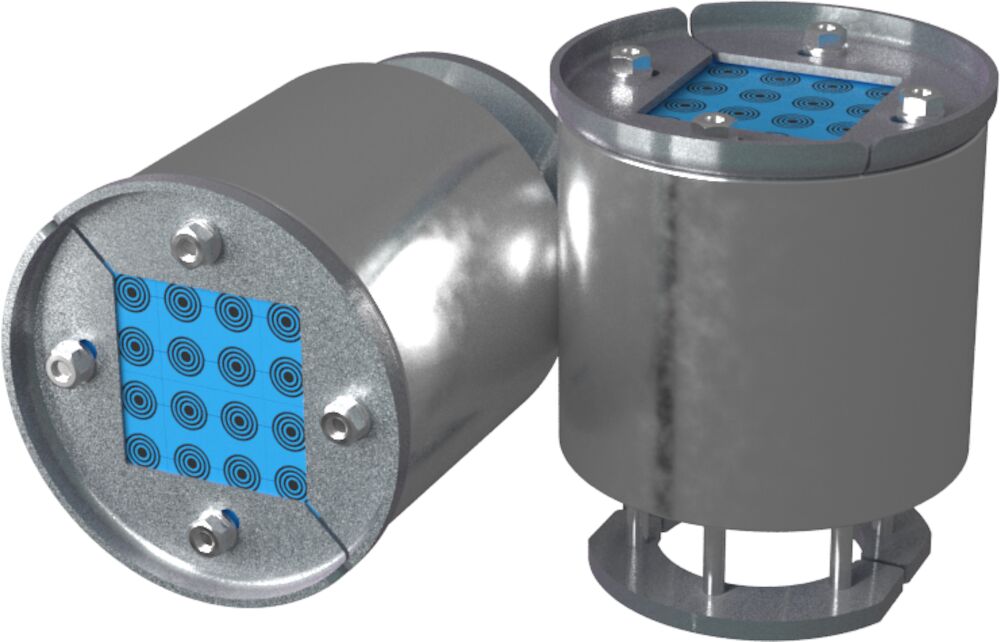 SLA R 100/16 GALV
Configuration

16x (3.0-11.0)

External dimension Ø (mm)

Aperture dimension Ø (mm)

80 - 85

Weight (kg)

2.8

Art. No

164415
Stainless steel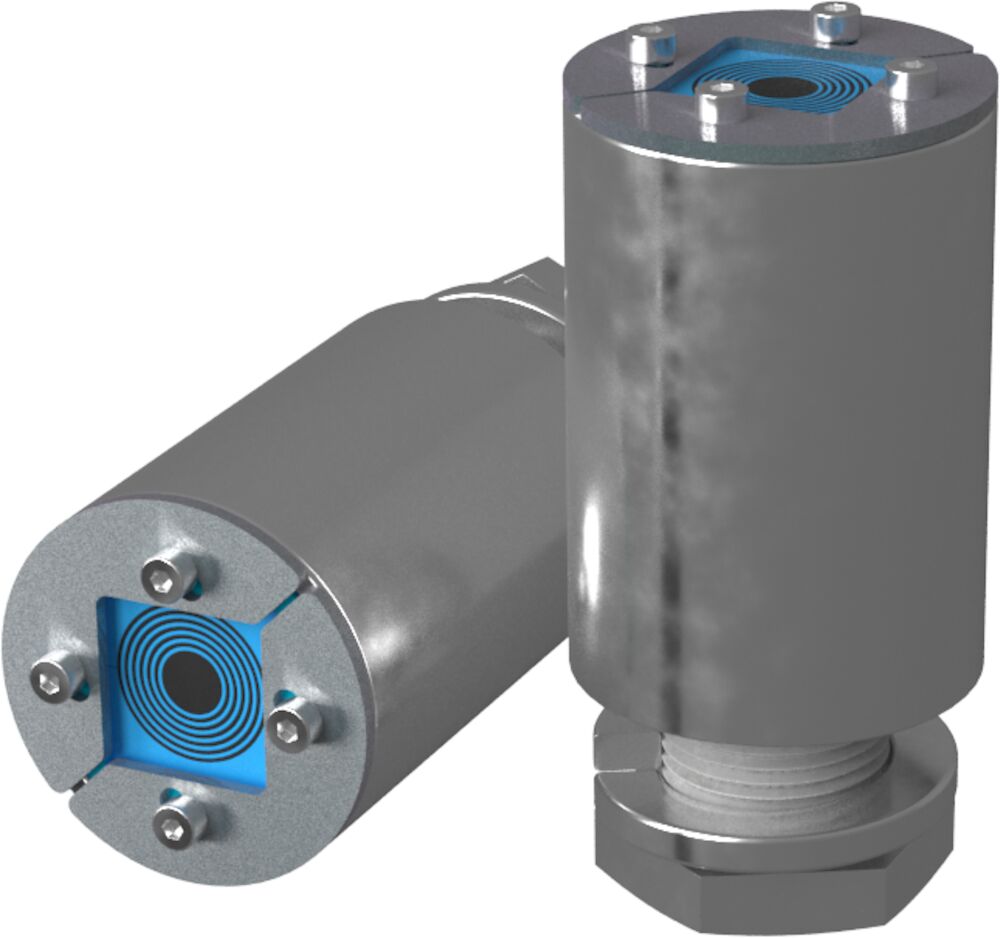 SLA R 50/1 AISI316
Configuration

1x (10.0-25.0)

External dimension Ø (mm)

Aperture dimension Ø (mm)

34 - 40

Weight (kg)

1

Art. No

164392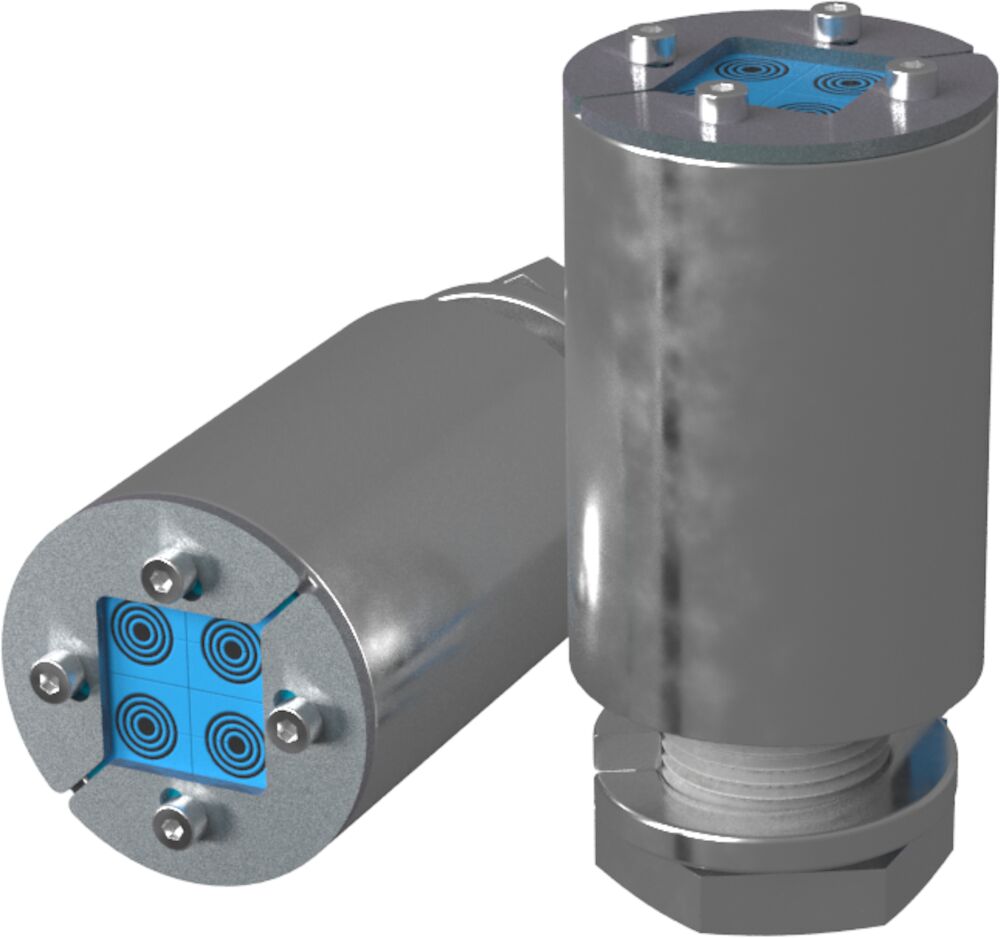 SLA R 50/4 AISI316
Configuration

4x (3.0-11.0)

External dimension Ø (mm)

Aperture dimension Ø (mm)

34 - 40

Weight (kg)

1.1

Art. No

164394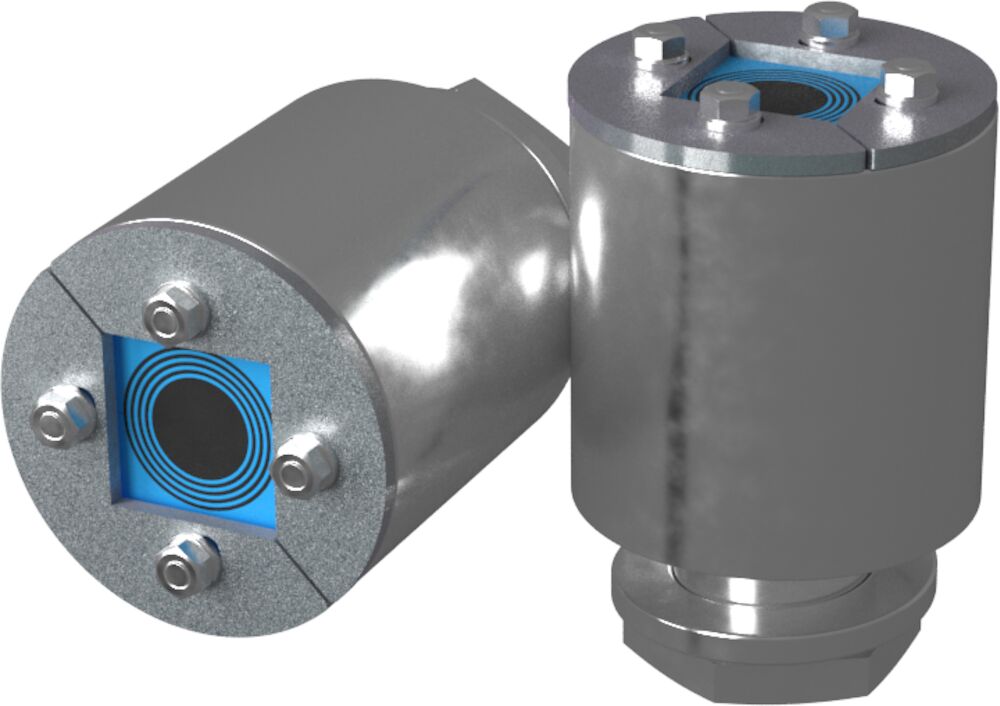 SLA R 75/1 AISI316
Configuration

1x (9.5-32.5)

External dimension Ø (mm)

Aperture dimension Ø (mm)

42 - 49

Weight (kg)

1.8

Art. No

164400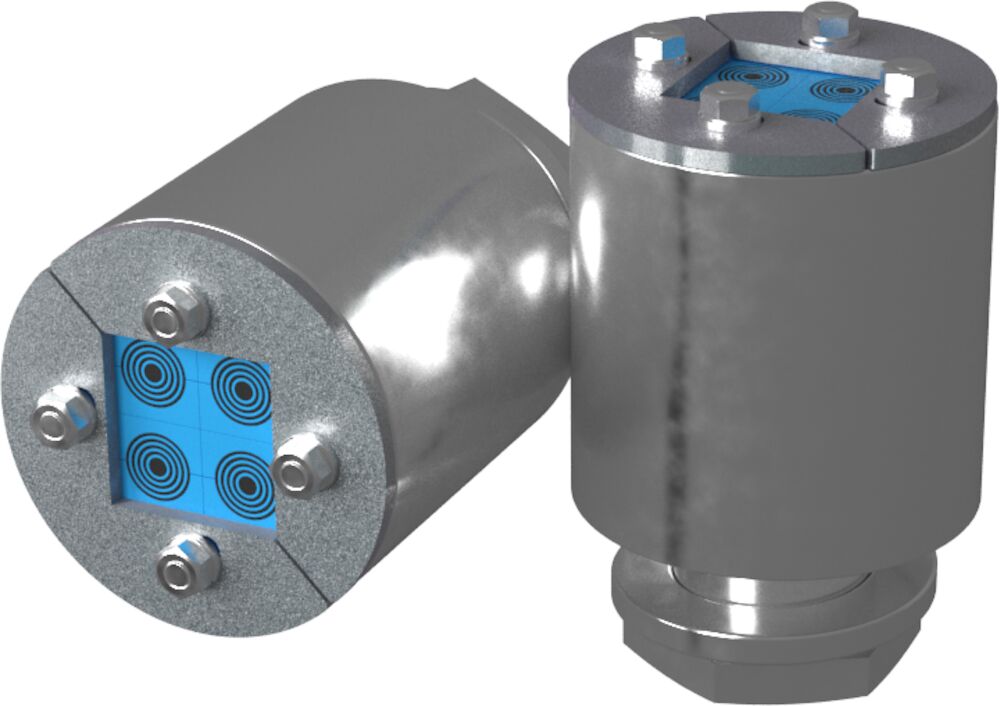 SLA R 75/4 AISI316
Configuration

4x (3.5-16.5)

External dimension Ø (mm)

Aperture dimension Ø (mm)

42 - 49

Weight (kg)

2

Art. No

164402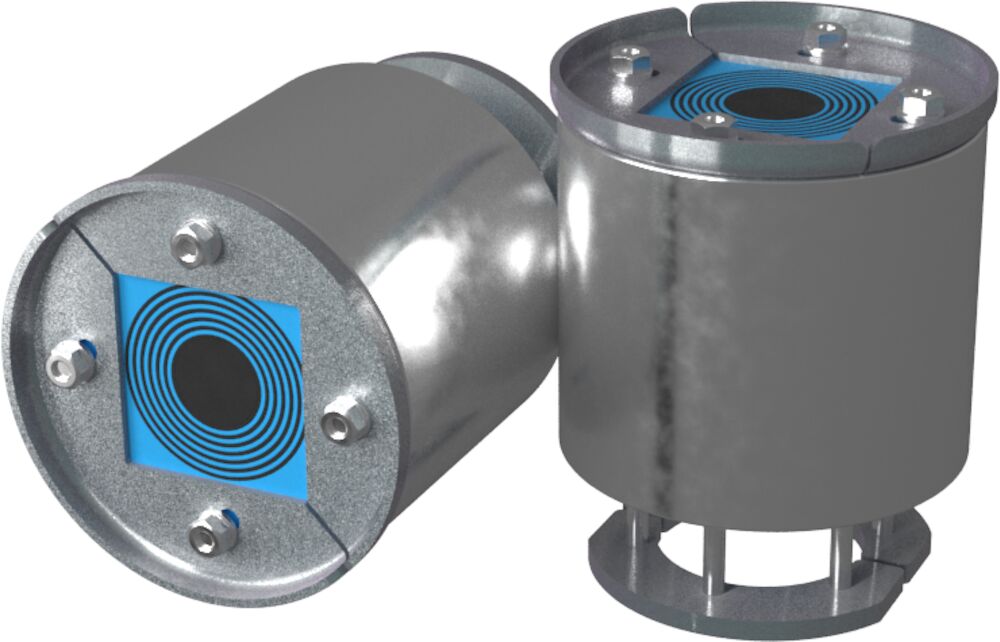 SLA R 100/1 AISI316
Configuration

1x (28.0-54.0)

External dimension Ø (mm)

Aperture dimension Ø (mm)

80 - 85

Weight (kg)

2.9

Art. No

164408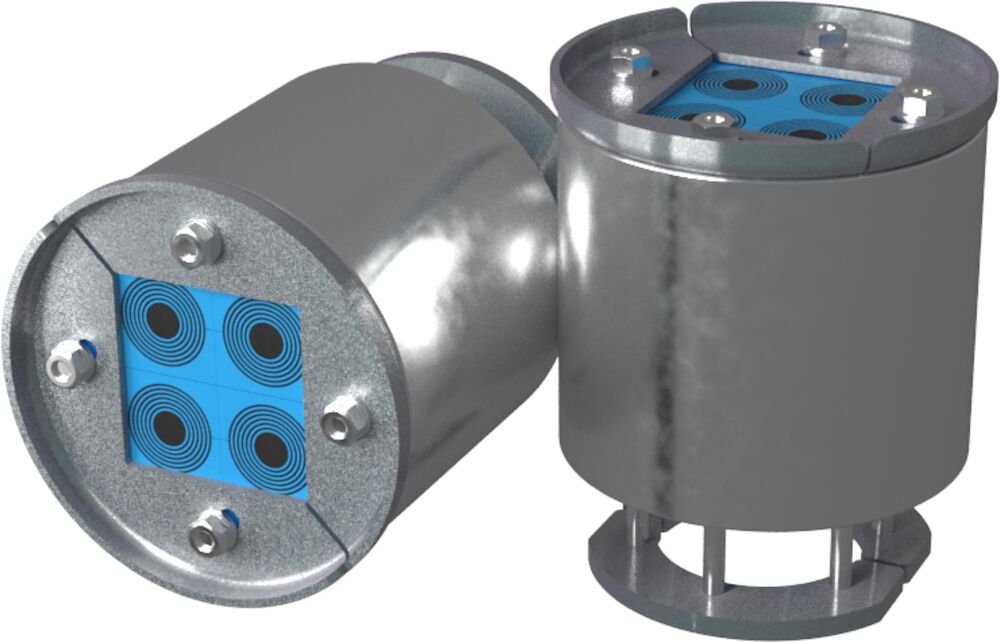 SLA R 100/4 AISI316
Configuration

4x (10.0-25.0)

External dimension Ø (mm)

Aperture dimension Ø (mm)

80 - 85

Weight (kg)

2.9

Art. No

164410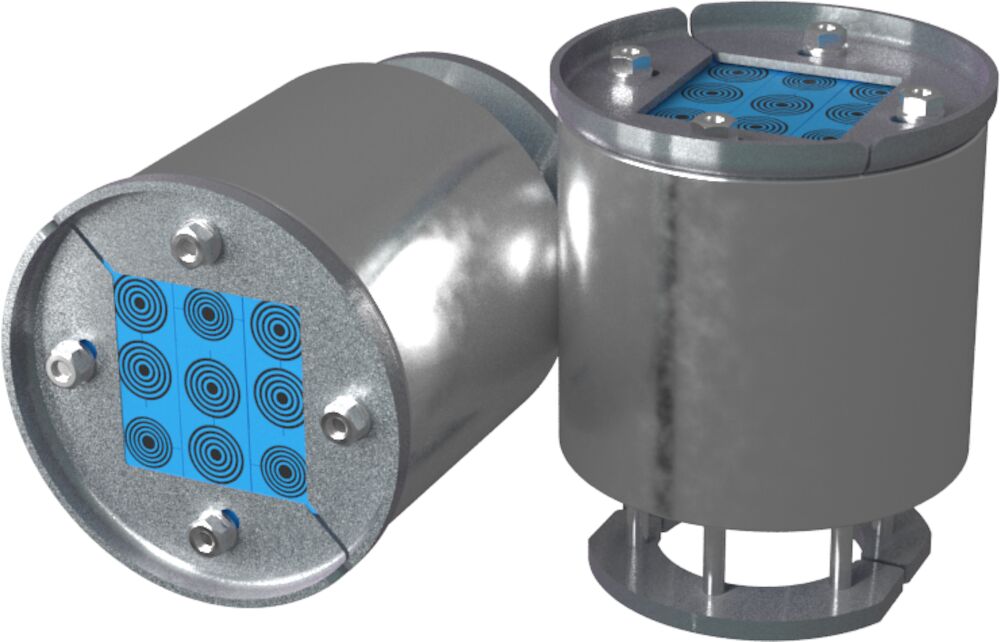 SLA R 100/9 AISI316
Configuration

3x (4.0-14.5), 6x (3.5-16.5)

External dimension Ø (mm)

Aperture dimension Ø (mm)

80 - 85

Weight (kg)

2.9

Art. No

164412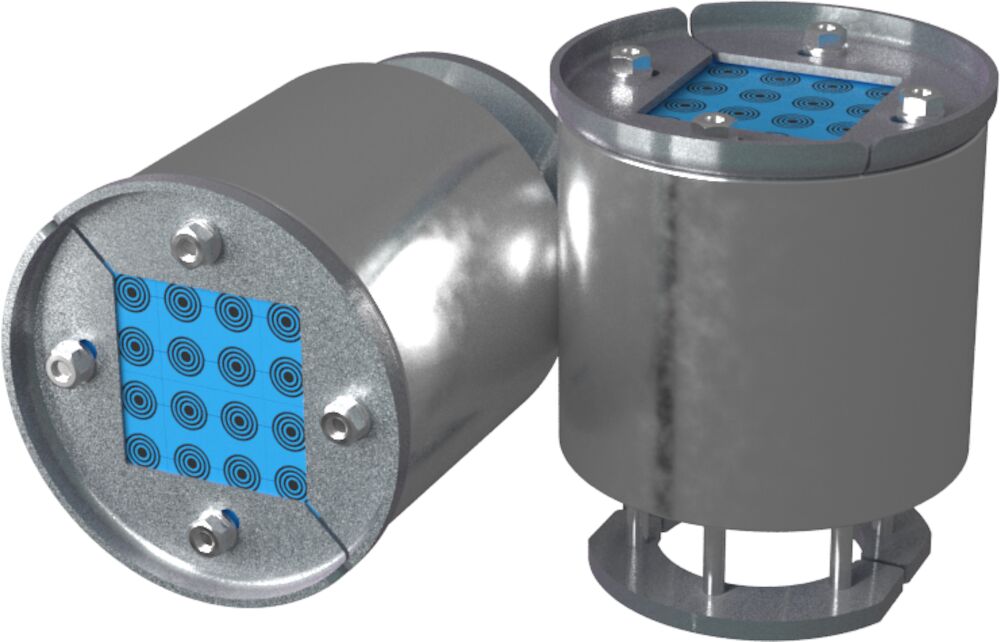 SLA R 100/16 AISI316
Configuration

16x (3.0-11.0)

External dimension Ø (mm)

Aperture dimension Ø (mm)

80 - 85

Weight (kg)

2.9

Art. No

164414