Use the print button on the page for an optimized print layout.
For cables or plastic conduits in rolling stock.
The Roxtec CRF transit is specifically designed and tested for rolling stock applications. The aluminum frame is openable to simplify both initial installations and retrofit work when cables or plastic conduits need to be added or changed. The frame can accommodate either Roxtec CM or CM PPS sealing modules with Multidiameter™ or Roxtec CRF or CRF PPS modules depending on preferences and application needs. Modules with Multidiameter™ have removable layers to ensure adaptability and a perfect fit regardless of the cable dimensions while the CRF modules have a limited tolerance to suit fast and repetitive serial production with known cable sizes. The PPS versions of the two types of modules provide fire protection for plastic conduit applications. The CRF transit is light weight, compact and certified to meet all global standards for the industry, including EN 45545-2/3 and E30 fire protection.
Fire rated
Watertight
Dust-tight
Light-weight
Area efficient
Ratings & certificates
Certificates are continuously added, renewed and replaced, please visit regularly to ensure compliance.
Installation
Structure of installation
Sealing component data
Here you find technical information about each specific part of our system.
Rectangular frames
Sealing components
Pre-configured transit kits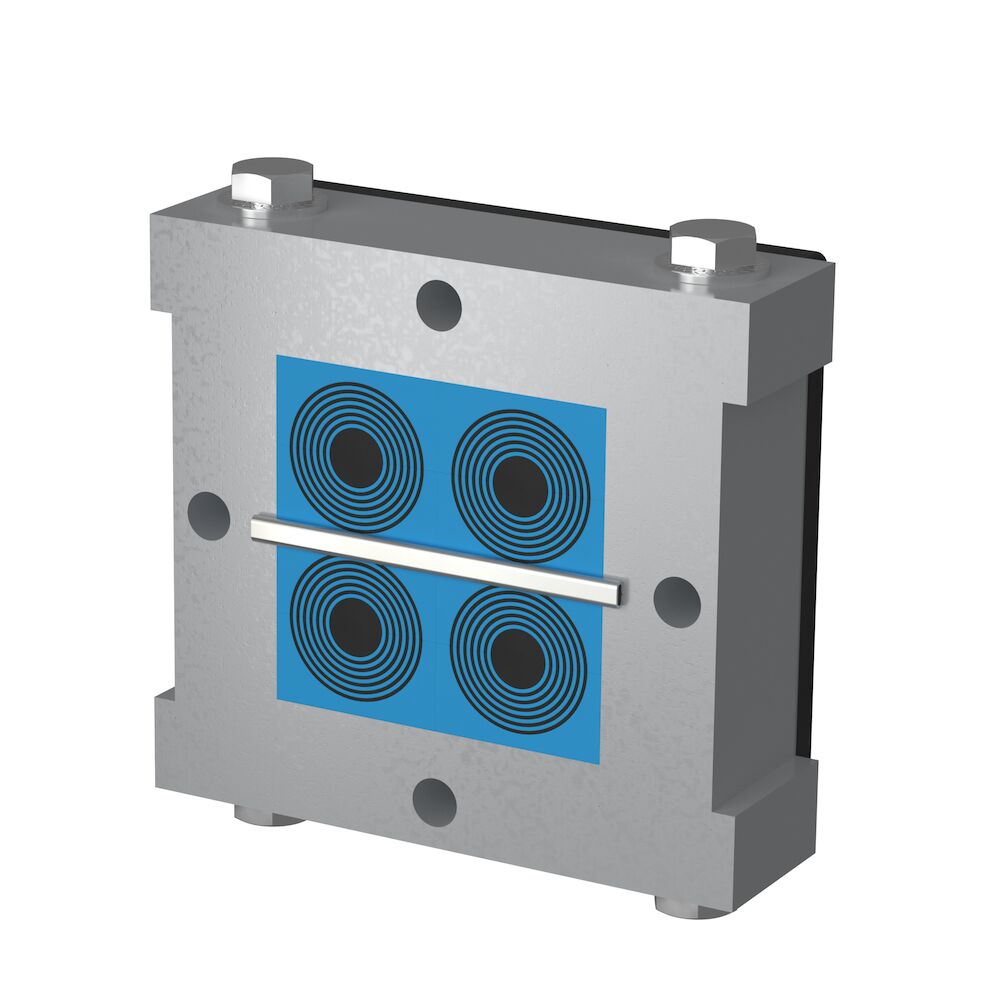 CRF 60x60/4 CM
Configuration

4x (10.0-25.0)

External dimensions WxHxD (mm)

108 x 112 x 35

Aperture dimensions WxH (mm)

70(+0/-0) x 60(+0/-0)

Weight (kg)

0.8

Art. No

215951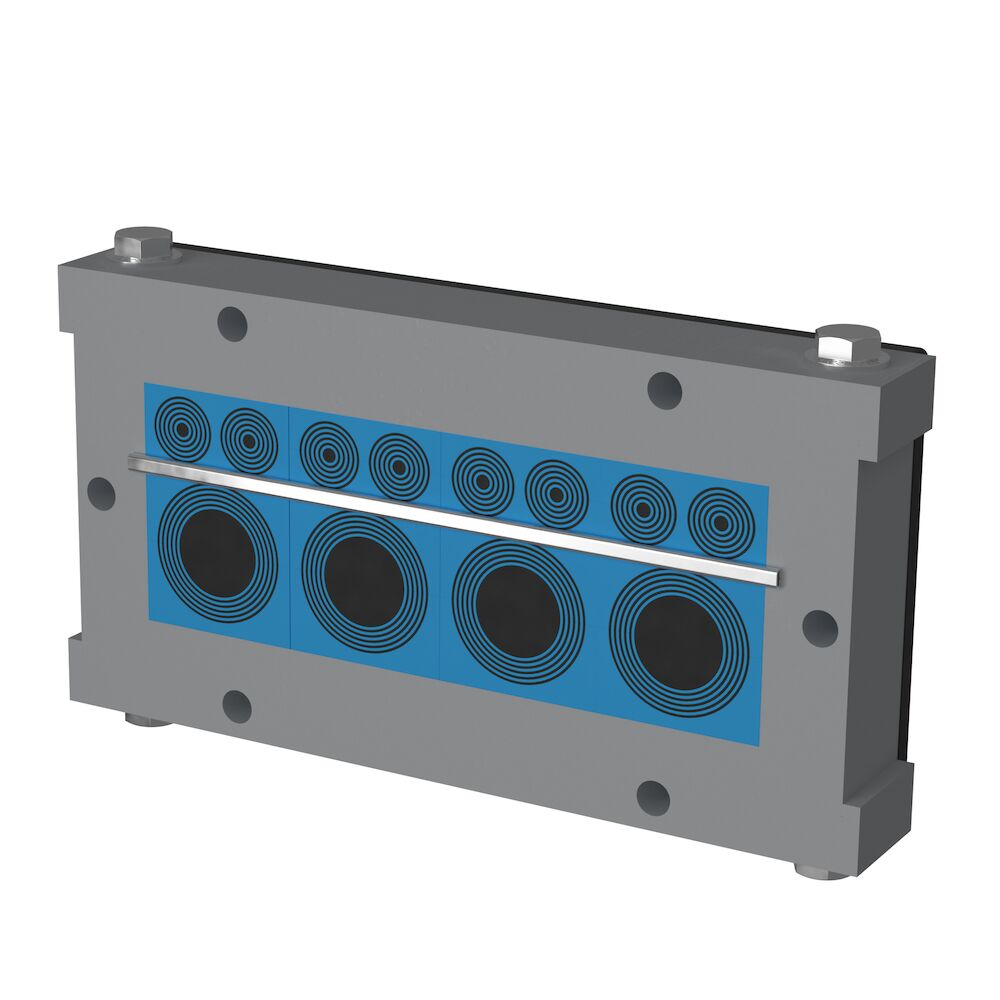 CRF 60x160/12 CM
Configuration

8x (3.5-16.5), 4x (21.5-34.5)

External dimensions WxHxD (mm)

208 x 122 x 35

Aperture dimensions WxH (mm)

170(+0/-0) x 60(+0/-0)

Weight (kg)

1.6

Art. No

215952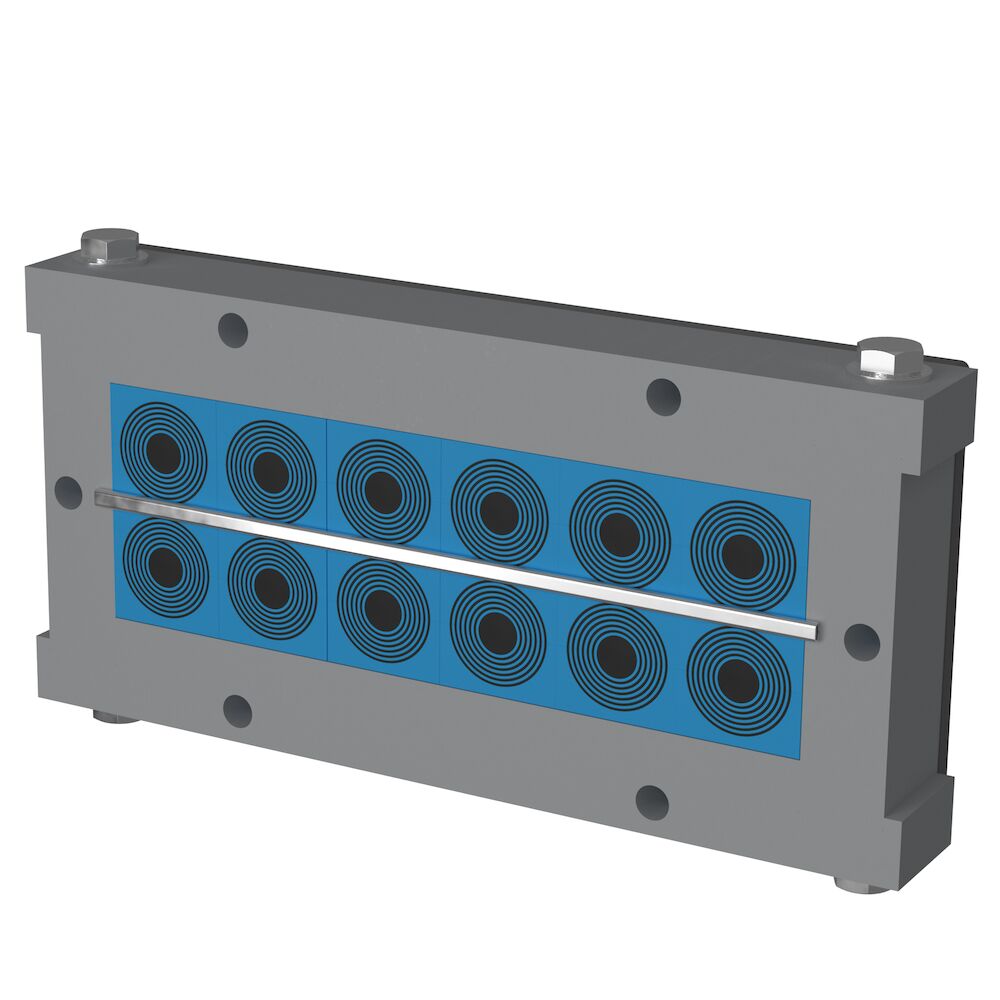 CRF 60x180/12 CM
Configuration

12x (10.0-25.0)

External dimensions WxHxD (mm)

228 x 122 x 35

Aperture dimensions WxH (mm)

190(+0/-0) x 60(+0/-0)

Weight (kg)

1.7

Art. No

215953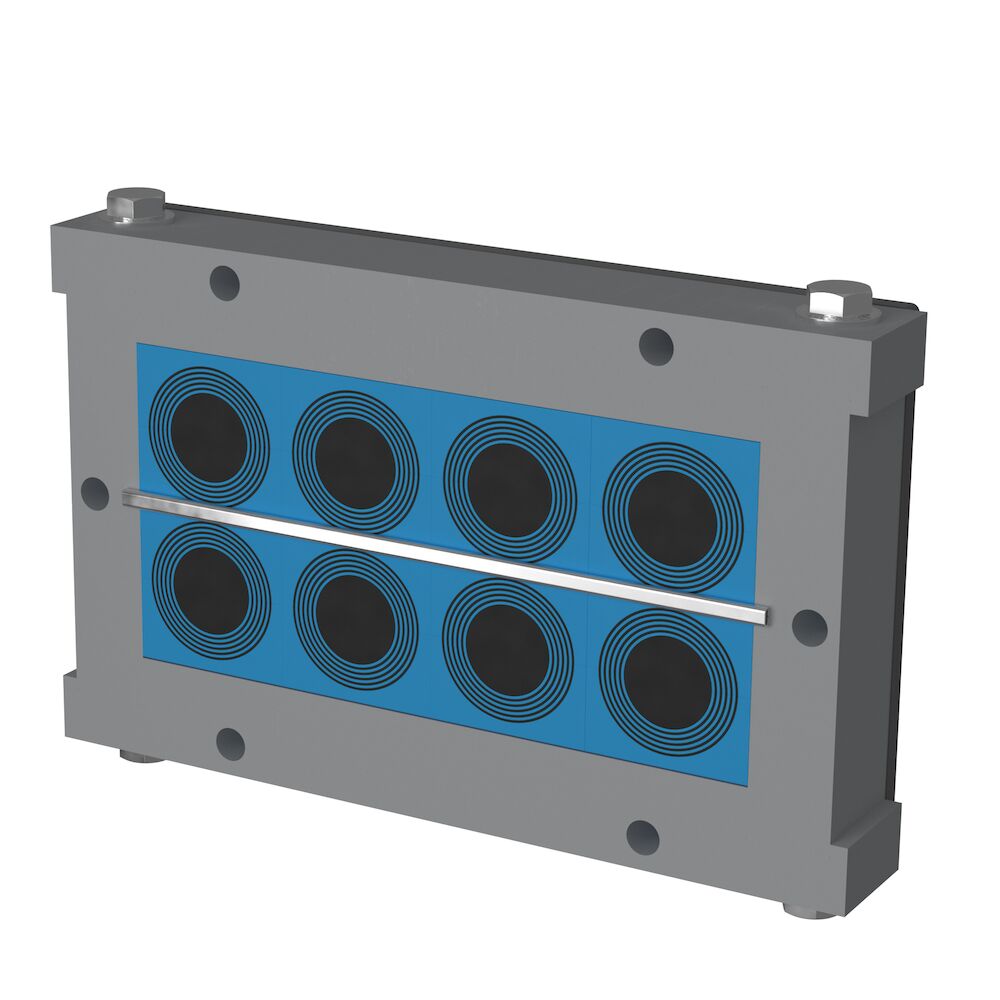 CRF 80x160/8 CM
Configuration

8x (21.5-34.5)

External dimensions WxHxD (mm)

208 x 142 x 35

Aperture dimensions WxH (mm)

170(+0/-0) x 80(+0/-0)

Weight (kg)

1.9

Art. No

215954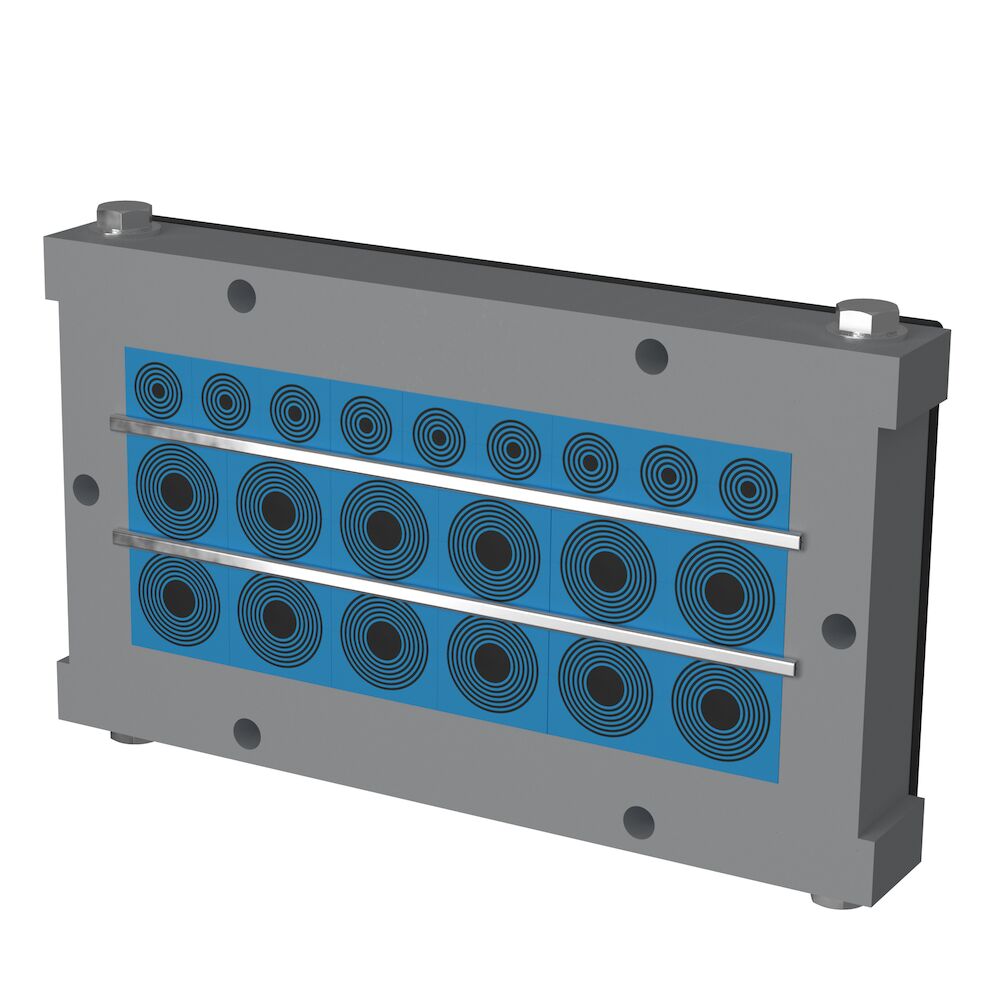 CRF 80x180/21 CM
Configuration

12x (10.0-25.0), 9x (4.0-14.5)

External dimensions WxHxD (mm)

228 x 142 x 35

Aperture dimensions WxH (mm)

190(+0/-0) x 80(+0/-0)

Weight (kg)

2

Art. No

215955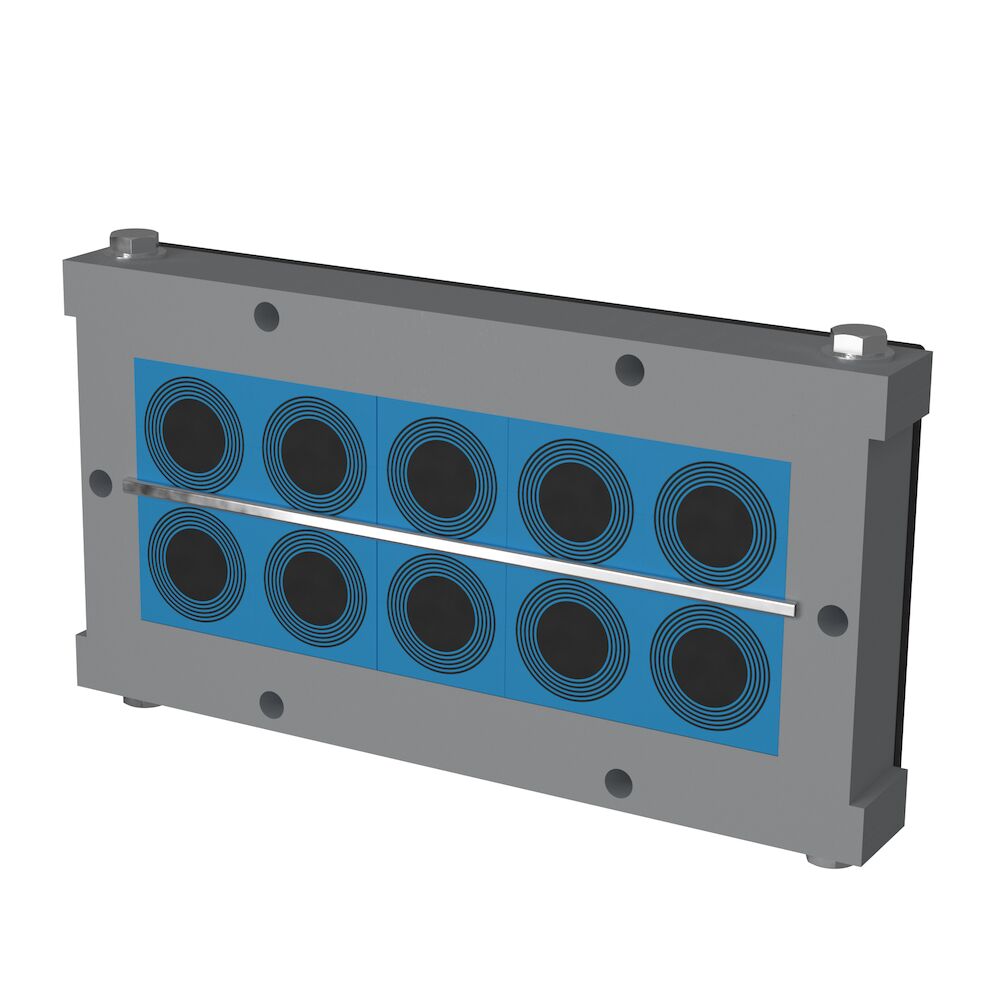 CRF 80x200/10 CM
Configuration

10x (21.5-34.5)

External dimensions WxHxD (mm)

248 x 142 x 35

Aperture dimensions WxH (mm)

210(+0/-0) x 80(+0/-0)

Weight (kg)

2.1

Art. No

215956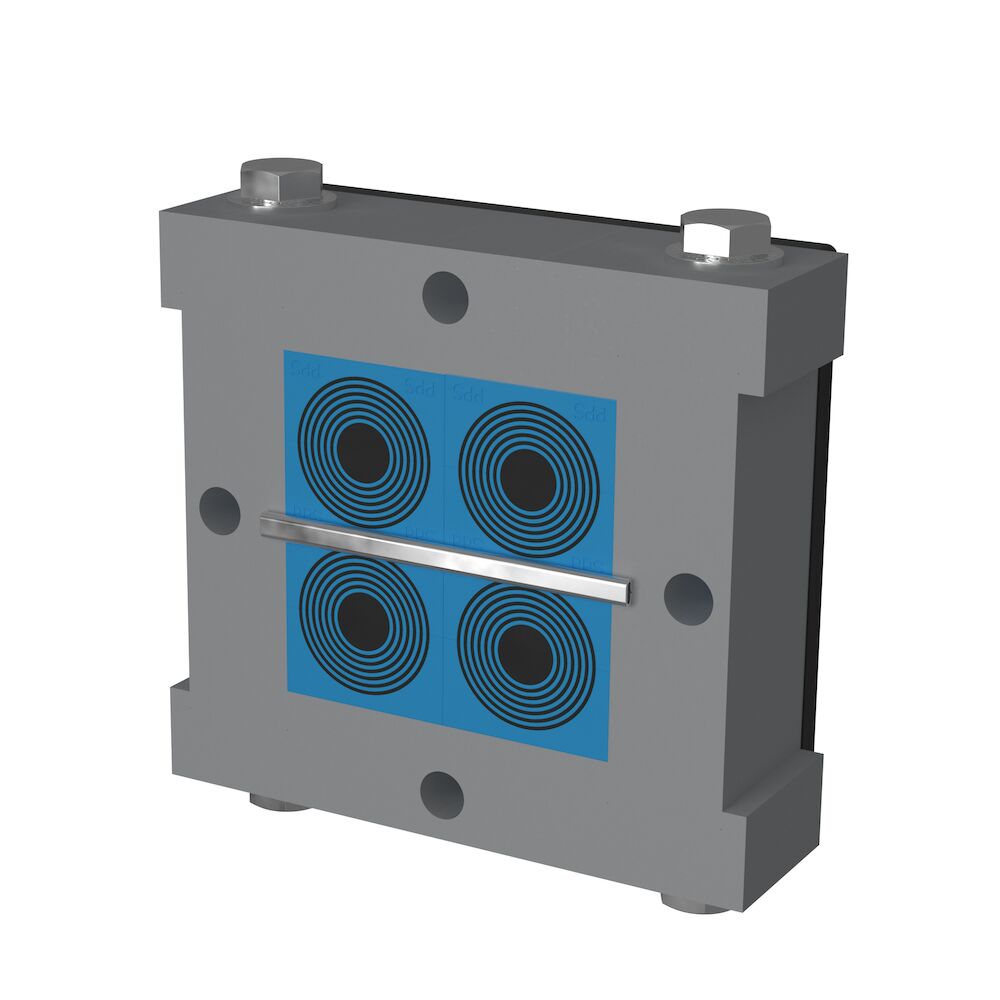 CRF 60x60/4 CM/PPS
Configuration

2x (10.0-25.0), 2x (10.0-24.0)

External dimensions WxHxD (mm)

108 x 112 x 35

Aperture dimensions WxH (mm)

70(+0/-0) x 60(+0/-0)

Weight (kg)

0.8

Art. No

215957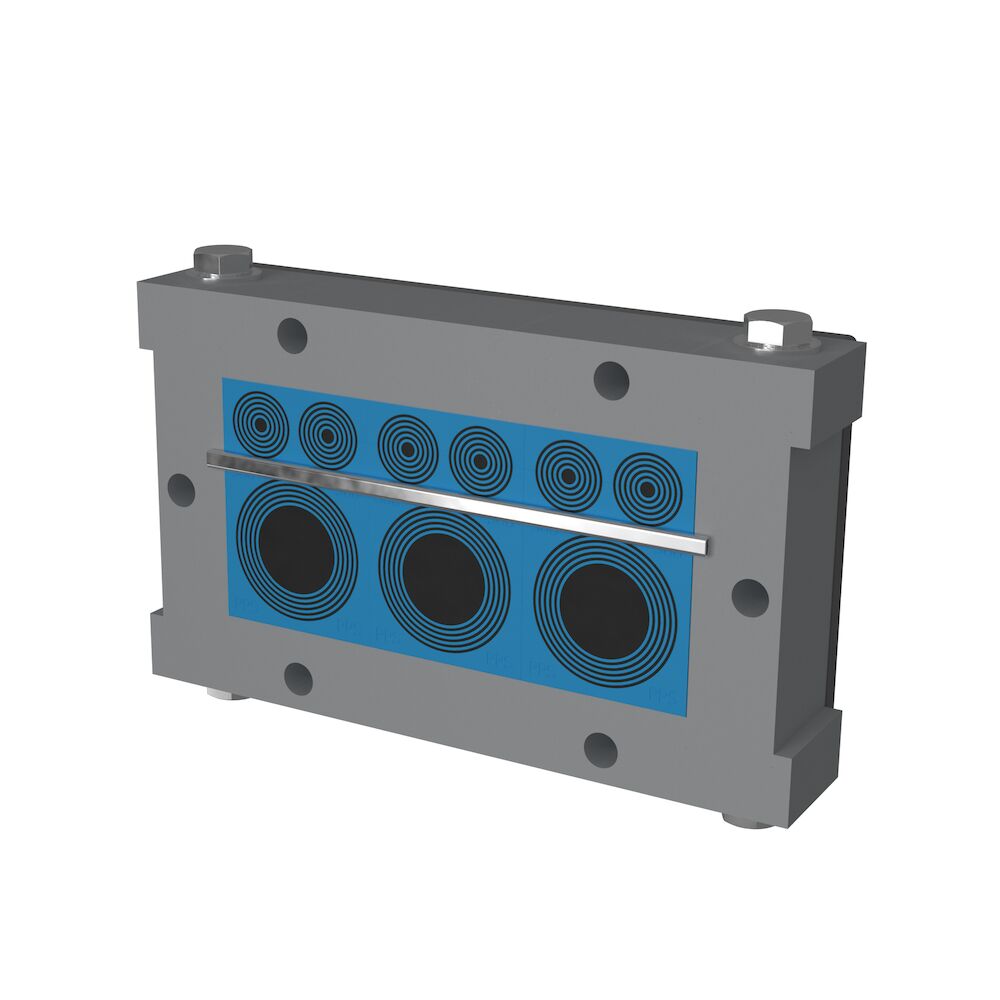 CRF 60x120/9 CM/PPS
Configuration

3x (21.5-33.5), 6x (3.5-16.5)

External dimensions WxHxD (mm)

168 x 112 x 35

Aperture dimensions WxH (mm)

130(+0/-0) x 60(+0/-0)

Weight (kg)

1.2

Art. No

215958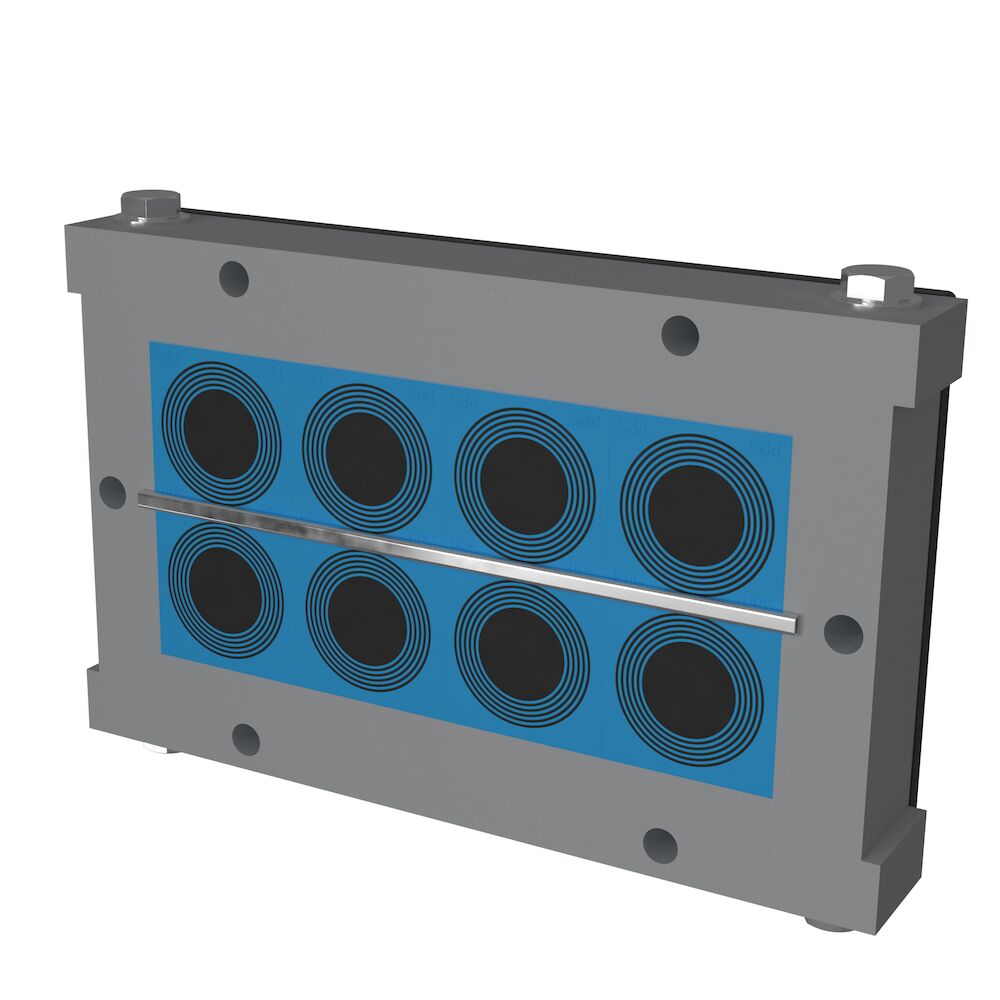 CRF 80x160/8 CM/PPS
Configuration

4x (21.5-34.5), 4x (21.5-33.5)

External dimensions WxHxD (mm)

208 x 142 x 35

Aperture dimensions WxH (mm)

170(+0/-0) x 80(+0/-0)

Weight (kg)

1.9

Art. No

215959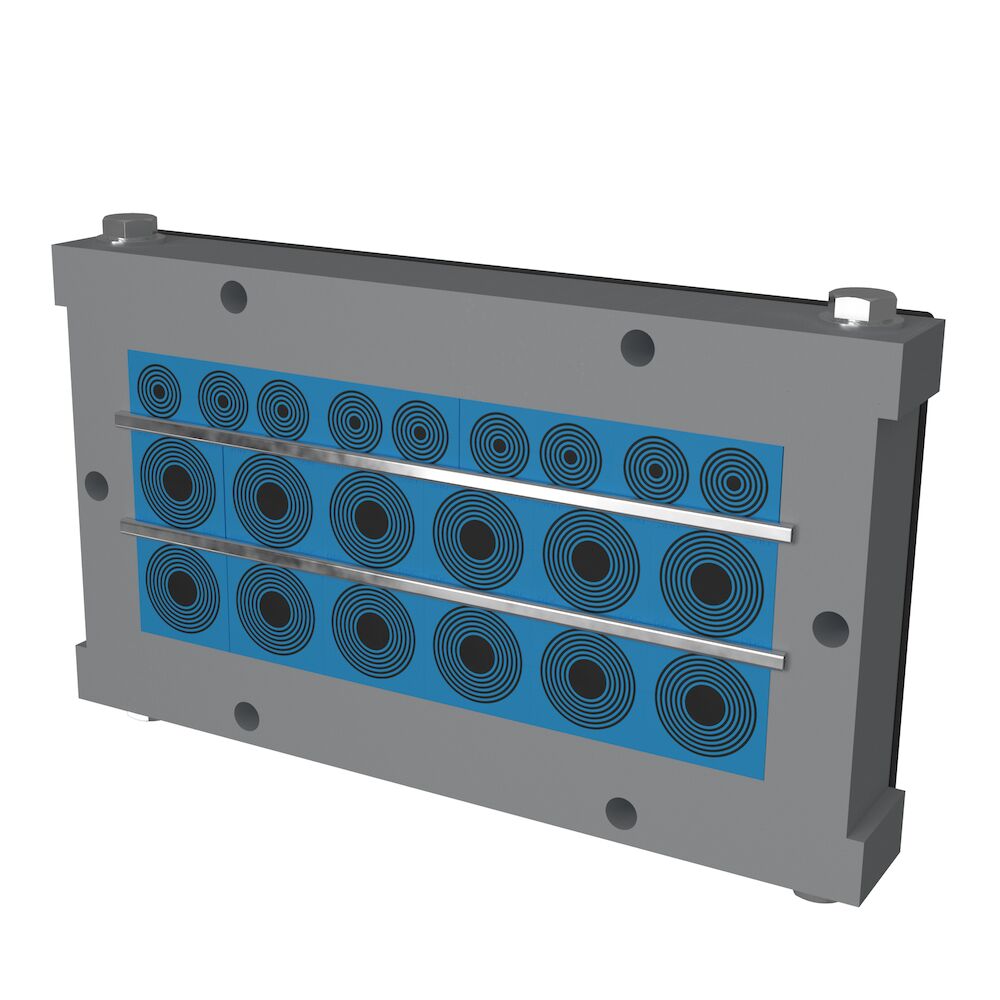 CRF 80x180/20 CM/PPS
Configuration

6x (10.0-25.0), 6x (10.0-24.0), 8x (3.5-16.5)

External dimensions WxHxD (mm)

228 x 142 x 35

Aperture dimensions WxH (mm)

190(+0/-0) x 80(+0/-0)

Weight (kg)

2

Art. No

215963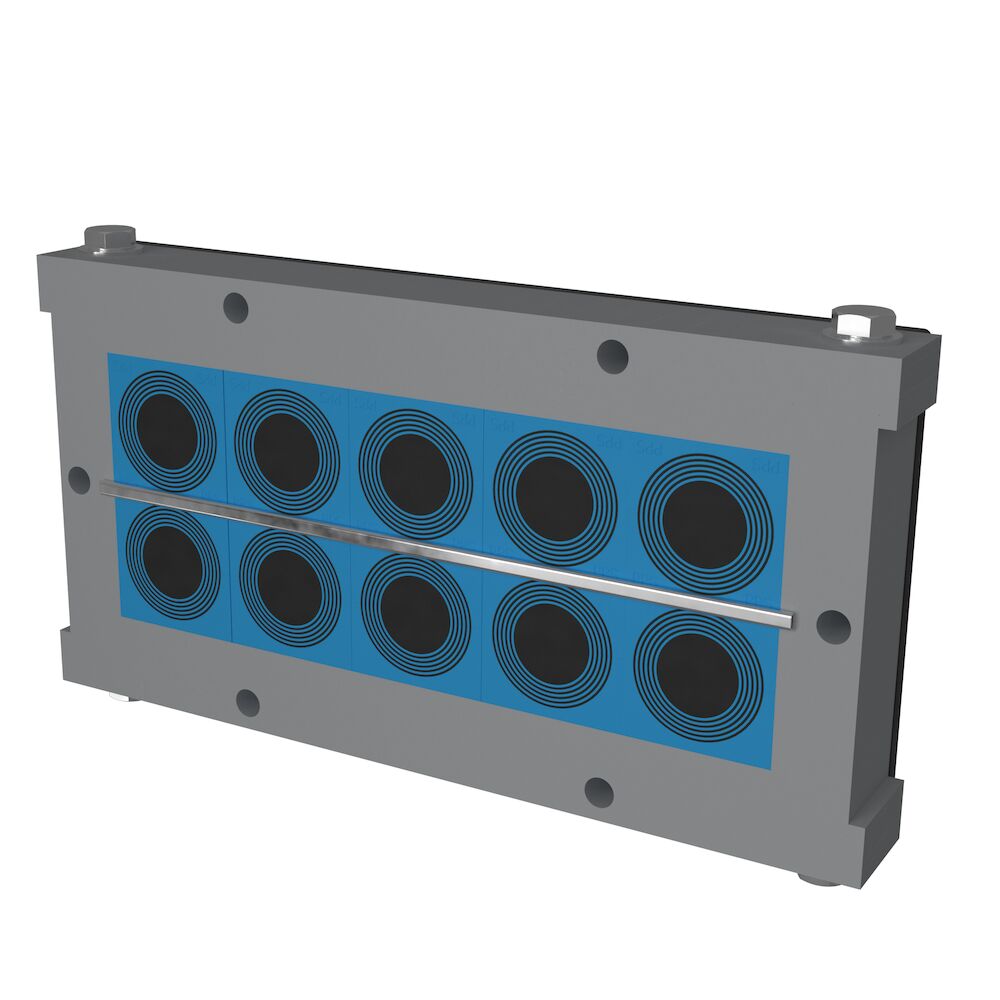 CRF 80x200/10 CM/PPS
Configuration

5x (21.5-34.5), 5x (21.5-33.5)

External dimensions WxHxD (mm)

248 x 142 x 35

Aperture dimensions WxH (mm)

210(+0/-0) x 80(+0/-0)

Weight (kg)

2.1

Art. No

215964
| Product | Configuration | External dimensions WxHxD (mm) | Aperture dimensions WxH (mm) | Weight (kg) | Art. No | |
| --- | --- | --- | --- | --- | --- | --- |
| CRF 60x60/4 CM | 4x (10.0-25.0) | 108 x 112 x 35 | 70(+0/-0) x 60(+0/-0) | 0.8 | 215951 | |
| CRF 60x160/12 CM | 8x (3.5-16.5), 4x (21.5-34.5) | 208 x 122 x 35 | 170(+0/-0) x 60(+0/-0) | 1.6 | 215952 | |
| CRF 60x180/12 CM | 12x (10.0-25.0) | 228 x 122 x 35 | 190(+0/-0) x 60(+0/-0) | 1.7 | 215953 | |
| CRF 80x160/8 CM | 8x (21.5-34.5) | 208 x 142 x 35 | 170(+0/-0) x 80(+0/-0) | 1.9 | 215954 | |
| CRF 80x180/21 CM | 12x (10.0-25.0), 9x (4.0-14.5) | 228 x 142 x 35 | 190(+0/-0) x 80(+0/-0) | 2 | 215955 | |
| CRF 80x200/10 CM | 10x (21.5-34.5) | 248 x 142 x 35 | 210(+0/-0) x 80(+0/-0) | 2.1 | 215956 | |
| CRF 60x60/4 CM/PPS | 2x (10.0-25.0), 2x (10.0-24.0) | 108 x 112 x 35 | 70(+0/-0) x 60(+0/-0) | 0.8 | 215957 | |
| CRF 60x120/9 CM/PPS | 3x (21.5-33.5), 6x (3.5-16.5) | 168 x 112 x 35 | 130(+0/-0) x 60(+0/-0) | 1.2 | 215958 | |
| CRF 80x160/8 CM/PPS | 4x (21.5-34.5), 4x (21.5-33.5) | 208 x 142 x 35 | 170(+0/-0) x 80(+0/-0) | 1.9 | 215959 | |
| CRF 80x180/20 CM/PPS | 6x (10.0-25.0), 6x (10.0-24.0), 8x (3.5-16.5) | 228 x 142 x 35 | 190(+0/-0) x 80(+0/-0) | 2 | 215963 | |
| CRF 80x200/10 CM/PPS | 5x (21.5-34.5), 5x (21.5-33.5) | 248 x 142 x 35 | 210(+0/-0) x 80(+0/-0) | 2.1 | 215964 | |