Use the print button on the page for an optimized print layout.
Round EMC transit for bolting when sealing multiple cables and pipes in a limited area.
The Roxtec R EMC with SLF R sleeve is a cable and pipe transit ensuring electromagnetic compatibility. The transit frame is designed to be installed into SLF R sleeves. The compression is integrated in the frame so it seals by expansion. There is a choice between Roxtec ES modules for electromagnetic shielding and PE modules that protect against conducted disturbances. The modules adapt to cables and pipes of different sizes, and can be used to build in spare capacity in the transit. The sleeve is bolted to the structure in combination with conductive and ingress protective gaskets. Roxtec EC (electrical continuity) test sticks are available to help indicate the electrical performance of the transit installation.
Area efficient
Easy to maintain and inspect
Ratings & certificates
Certificates are continuously added, renewed and replaced, please visit regularly to ensure compliance.
Sealing component data
Here you find technical information about each specific part of our system.
Accessories
Round frames/seals
Sealing components
Pre-configured transit kits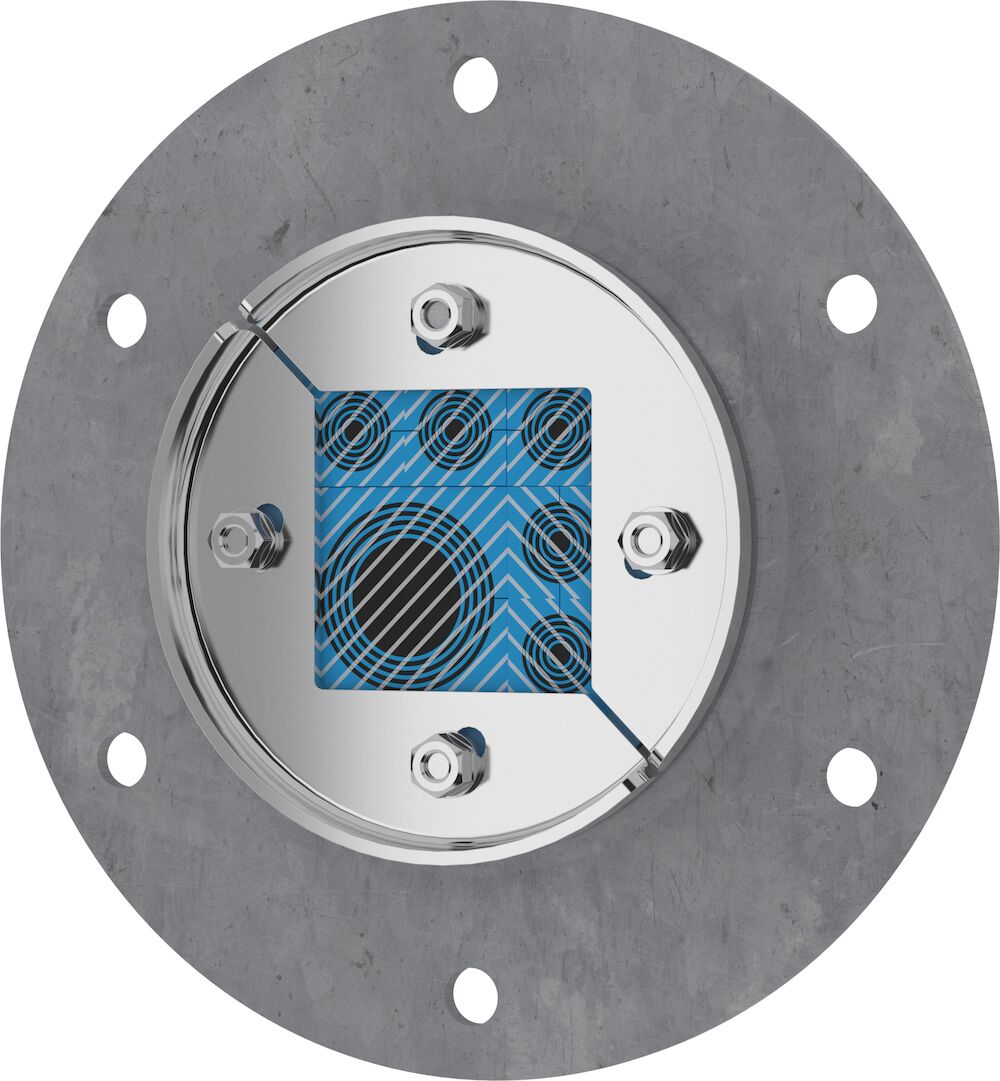 R 100/6 B ES AISI316
Configuration

4 x cables/pipes diameter 0+3,5-16,5mm
1 x cables/pipes diameter 0+21,5-34,5mm
1 x cables/pipes diameter 0+4,0-14,5mm

Weight (kg)

2.96
Product

Configuration

Weight (kg)

R 100/6 B ES AISI316
4 x cables/pipes diameter 0+3,5-16,5mm
1 x cables/pipes diameter 0+21,5-34,5mm
1 x cables/pipes diameter 0+4,0-14,5mm

2.96

R 150/9 B ES AISI316

9 x cables/pipes diameter 0+10,0-25,0mm

4.7

R 200/4 B ES AISI316

4 x cables/pipes diameter 0+28,0-54,0mm

6.7